Hosokawa Turbulizer offers continuous coating of single particles
Highly efficient mixer is proven in applications for taste masking
Hosokawa Turbulizer is suitable for fine layer coating of individual particles
The Hosokawa Turbulizer is suitable for fine layer coating of individual particles owing to its intensive, continuous mixing action.
It is also capable of efficient dispersion of a small quantity of material into a larger bulk for thin layer coating of individual particles.
The high efficiency mixer is proven in coating applications for taste masking, improved flow characteristics, the protection of core particles or controlled release effect or controlled dissolving time.
The fine coating of a chemical or a mineral with a 0.5 to 3% melt, where the primary particle size is in the range of a few microns, for example, is typically achieved using a powdery melt.
The base product and the powdery melt are gravimetrically fed at room temperature to the product inlet. The powders are blended into a homogeneous mixture within the Hosokawa Turbulizer. The jacketed vessel heats the powdery melt up to slightly above its melting temperature, with jacket temperatures up to 320°C achieved with hot oil for this application, although steam at 16bar(g) can also be used.
Product residence time is approximately 5sec, during which the base product is coated with the melt. Product discharge temperatures are typically 65°C for this type of application.
The Hosokawa Turbulizer offers effective fine layer coating and dispersing of liquids on solids on a wide range of products as well as heating and cooling of powdery products, continuous reacting of gasses with powders and fine agglomeration.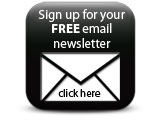 The Turbulizer delivers rapid, 1–40sec lump free mixing and low energy usage as only a small amount of product is mixed at any one time.
Companies