Husky keeps vaccines cool
Vaccine refrigerator has a stainless steel outer and hermetically sealed interior
The vaccine refrigerator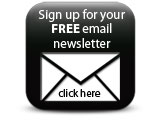 Husky's vaccine refrigerator for GP and dental surgeries, hospitals, chemists and clinics is a precision engineered and high-spec unit built with a robust stainless steel outer and hermetically sealed hygienic ABS plastic interior, complete with rounded corners to aid cleaning.

A pre-set electronic temperature controller stores vaccines at 2°–8°C. The fridge also incorporates an audible door open alarm, failed temperature alarm, and a fail-safe secondary back-up digital display thermometer.

The vaccine refrigerator door includes security lock as standard, and the refrigerant used in manufacture is R600, an efficient hydrocarbon refrigerant coolant that is CFC-free and a natural non-greenhouse gas.

Husky is also planning the launch of a domestic model for secure storage at home, which will help keep medicines away from children and other products stored in a household refrigerator.


Companies