IDBS acquires Quantrix
Enhances portfolio with advanced business modelling and analytics software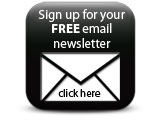 IDBS, a worldwide supplier of data management and analytics solutions to r&d and healthcare organisations, has agreed to acquire Quantrix, a provider of business modelling and analytics software and services. Quantrix will continue to operate as an independent business unit from its premises in Portland, Maine, US. IDBS is headquartered in Guildford, Surrey, UK.

The companies already have a long-standing relationship with Quantrix technology licensed for use within IDBS's E-WorkBook Suite, a scientific electronic laboratory notebook. Quantrix has customers across 50 countries in the financial services, manufacturing and engineering sectors.

'This transaction allows us to accelerate the introduction of advanced modelling and analytics tools into our solutions for high-value areas in pharmaceutical and healthcare informatics, such as translational medicine and preclinical development,' said Neil Kipling, founder and ceo of IDBS.

Joining IDBS will enable Quantrix to devote additional resources to the development and marketing of its products.

'This partnership supports our vision of enhancing business performance by replacing error-prone spreadsheets and overly complex and expensive enterprise business intelligence software with integrated business modelling and analytics solutions,' said Chris Houle, who continues as ceo of Quantrix.