ID survey finds companies must act fast
Pharmaceutical Serialisation is also the focus of a Summit in Geneva, Switzerland in November
Where the surveyed companies are at with implementing serialisation
Pharma IQ recently released the results of a survey on the realities of serialisation project timelines within manufacturers. The participant profile included both large pharma/bio manufacturers (61%) and small-to mid-sized pharma/bio manufacturers (39%).
The survey results show 53% of manufacturer respondents anticipate that it is likely to take two years or more to get the right technology installed, and 48% of those asked are currently looking for partners.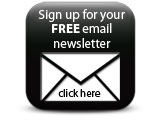 The survey also found that: the majority of end users are currently initiating their serialisation projects; almost half are looking for solution providers right now; and the majority are likely to spend between €1,000,000–€100,000,000 on these solutions.
To be ready for the 2016 EU deadline with a sufficient margin of error, the latest companies can start implementing is the beginning of 2014, if not Q3/4 next year, says Pharma IQ. With imminent pharma serialisation deadlines pressing in India and Germany, manufacturers need to be starting to select which vendors they intend to partner with now, it says.
The survey was produced in conjunction with an upcoming Pharmaceutical Serialisation Summit in Geneva, Switzerland on 13-15 November, 2012. This event featuring Teva, Roche, Novartis, AstraZeneca, Mylan, Eli Lilly and Boehringer-Ingelheim, offers a practical, operational learning opportunity on how to implement a serialisation strategy successfully.
For full programme details visit: www.pharmaserialisation.com
Companies