ITT completes acquisition of OI Corporation
Expands global analytical instrumentation business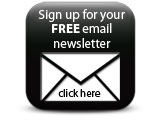 ITT Corporation, a US engineering and manufacturing company operating in the water and fluids management, defence and security, and motion and flow control markets, has completed its acquisition of OI Corporation for approximately US$29m.

Texas-based OI provides instrumentation for laboratory and environmental testing in the pharmaceutical, petrochemical, power and industrial markets.

ITT said the acquisition would strengthen its ITT Analytics business, which was formed earlier this year with the acquisition of Nova Analytics.

'The addition of OI to our existing portfolio supports our strategy to acquire attractive companies to grow our presence in the US$6bn global analytical instrumentation market,' said Chris McIntire, president of ITT Analytics.

'Combining OI with our own product offering allows us to expand our technical expertise to serve our instrumentation customers, and will enable us better to serve our global customers.'

OI, founded in 1963, specialises in total organic carbon (TOC) analysers and gas chromatography related instrumentation, as well as consumables and services. The firm reported 2009 revenues of US$20m.

ITT Analytics manufactures laboratory and online analytical instruments used in water and wastewater, environmental, medical, and food and beverage applications.