IVI and Inviragen to develop dengue fever vaccine
Aim to develop a safe and affordable vaccine in the near future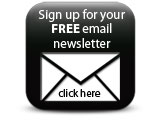 The International Vaccine Institute (IVI) has signed an agreement with US firm Inviragen to develop a vaccine for dengue fever, a mosquito-borne infection that causes severe flu-like symptoms.

The move follows Seoul, Korea-based IVI's launch of the Dengue Vaccine Initiative (DVI) at the beginning of the year, in collaboration with the Sabin Vaccine Institute, the Johns Hopkins University, and the World Health Organization.

The DVI received a US$6.9m grant from the Bill & Melinda Gates Foundation and aims to accelerate the development of safe, affordable and broadly protective vaccines to combat dengue fever.

At least 2.5 billion people, or two-fifths of the world's population, are at risk of contracting dengue, while no specific treatment or reliable prevention method exists for the infection whose reach, already endemic in more than 120 countries, continues to grow, said IVI.

The IVI and Inviragen aim to develop and introduce 'a safe, effective and affordable dengue vaccine in the near future', said Luiz da Silva, director of DVI.

'Dengue is not simply a public health threat but can have a catastrophic effect on the economic status of those living in poverty around the globe. The time is now to invest in the development of dengue vaccines,' he said.

Dan Stinchcomb, chief executive of Inviragen, added: 'Inviragen's collaboration with the DVI will allow us to address issues of vaccine acceptance and distribution while we continue clinical testing of our tetravalent DENVax vaccine in dengue endemic countries.'

Inviragen is currently conducting two Phase 1 studies of DENVax.