Immune Pharmaceuticals appoints John Mohr as Senior Vice President of Business Development
New role strengthens Immune's ability to advance portfolio through strategic partnering
Immune Pharmaceuticals, a US developer of novel therapies for the treatment of immuno-inflammatory diseases and cancer, has appointed John Mohr as Senior Vice President of Business Development and a member of the Immune executive committee. In this role, Mohr will be responsible for overseeing alliance and business development activities for the company.
Mohr has worked in the pharmaceutical business for more than 20 years in multiple functions including business development, strategic planning and marketing. Prior to joining Immune, he was Managing Director at the consultancy firm BioAsset Advisors.
Mohr was previously Senior Vice President with CV Therapeutics, a publicly traded drug company focused on innovative cardiovascular therapeutics, and he lead several major global transactions with Menarini and Astellas. In addition, he was instrumental in the US$1.4bn sale of the company to Gilead in 2009. Prior to that, he was Chief Operating Officer at Topigen Pharmaceuticals, a clinical stage company developing innovative therapeutics in the respiratory field.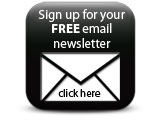 He was also Senior Vice President with Atherogenics and President of Fournier Pharma US, where he delivered billion dollar deals with AstraZeneca and Abbott.
Companies