Increased demand allows Reach Separations to double laboratory space
UK company also invests in new analytical equipment and purification systems
Reach Separations is set to double its laboratory space. Pictured (left to right) are Directors Phil Abbott, Duncan Cliff and Peter Ridgway
Reach Separations, a chromatography specialist headquartered at BioCity, Nottingham in the UK, is set to double its laboratory space as a result of increased demand for its specialist purification services from the European drug discovery, contract research and agrochemical sectors.
The expansion will also see the company make significant investment in analytical equipment and purification systems, including a UPC2, QDa Mass spectrometry detector, HClass UPLC, rotary evaporators and two preparative SFCs.
Reach Separations is focused on providing purification with a rapid turnaround time to ensure the material is in back in the hands of the chemist quickly.
The company's technical group is led by Director Phil Abbott, who has worked in the pharmaceutical industry for more than 20 years, including several years at AstraZeneca as a Separation Science Group Leader.
He said: 'This venture is a major milestone for our organisation and essentially enables us to do more of what we've already been doing over the last few years, but at even greater speed for even more customers.
'Our clients typically require purified materials as quickly as possible. Our expanded resource and capacity will allow us to work at increased speed to help reduce screen time and get compounds back to clients even quicker, helping meet tight deadlines.'
He added: 'The new equipment will allow us to use SFC with mass spectrometry, which is a very rare technique to see in the sector so is an exciting capability addition.'
The company's accelerated growth has also been bolstered by a thriving strategic alliance with Evotec, which has seen the company support the CRO in helping hit client deadlines on a consistent basis.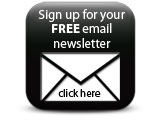 After becoming a technology partner in 2014, Reach Separations has since provided purification, analytical and small molecule chromatography to support Evotec's pharmaceutical and biotech clients worldwide.
Companies