India partially lifts API export restrictions
The Indian government has lifted restrictions on 13 APIs but imposed new restrictions on hydrochloroquine
The Directorate General of Foreign Trade (DGFT) in India has lifted the export restrictions on most APIs and their formulations. These products had previously been limited to ensure the country did not incur any shortages due to the global pandemic and reliance on China for raw materials.
Now China is recovering from the peak of its outbreak, the Indian government has now revised the export policy of these ingredients from 'Restricted' to 'Free'. These APIs included paracetamol and common antibiotics.
Conversely a few days prior to this, the country said it will no longer allow hydroxychloroquine or diagnostic kits to be exported.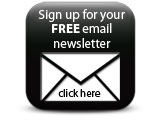 There has been no evidence that hydroxychloroquine works against coronavirus yet, but it among many existing drugs that are under investigation for efficacy.