Indian CRO expands Asia-Pacific presence
Max Neeman International adds sites in Bangladesh, Sri Lanka and Malaysia
Indian CRO Max Neeman International has increased its presence in Asia-Pacific with new capabilities in the neighbouring countries of Bangladesh, Sri Lanka and Malaysia to add to its locations in India, Europe and North America. The company says the additional presence enables it to enroll 100% of clinical trial subjects, offering benefits to the sponsor in terms of quality, time and cost control.
These Asia-Pacific countries are ideal locations for clinical trials because the offer access to many treatment naive patients across a variety of disease areas, as well as local medical expertise, infrastructure and a standard of care that is comparable to developed countries, and regulatory ease.
Trial sponsors will have access to an additional patient population of more than 200 million in close proximity to the Max Neeman facilities. This scenario, coupled with a high number of English-speaking and well-qualified physicians, provides the same advantages as India both in terms of quality and cost-effectiveness for conducting clinical trials.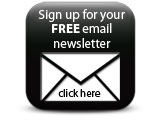 In Bangladesh, Max Neeman has well-established contacts with the leading investigators and physicians and is capable of running the project end-to-end. The company's in-house regulatory team handles the regulatory submissions and Ethics Committee submissions at Bangladesh Medical Research Council, the regulatory body for governing clinical trials in Bangladesh. In both Bangladesh and Sri Lanka Max Neeman clinical research associates and project managers will manage site selection, qualification, and monitoring of all sites to ensure that the study is conducted per ICH GCP and local regulatory guidelines.