Innovative packaging equipment exceeds expectation at key trade show
PAC Machinery, a specialist of heat sealing and flexible packaging technology, announced it has exceeded its goals for introducing new packaging equipment at the PACK EXPO / PHARMA EXPO exhibit and symposium in Las Vegas, Nevada, USA
Described as the year's most comprehensive packaging event, PACK EXPO Las Vegas brings together more than 2000 exhibitors and 30,000 attendees. PACK EXPO Las Vegas 2017 drew visitors from around the globe.
PAC Machinery exhibited in the main hall and greeted visitors from Vietnam, Chile, Panama, Thailand, Canada and several other countries.
On display were more than 20 flexible packaging machines including the innovative R1275 Vision Automatic Bagger for bulk product counting and bagging, the Rollbag Systems R1285 Velocity Automatic Bagger with integrated printer and the versatile and affordable Rollbag Systems R3200 Fulfilment Automatic Bagger designed specifically for order fulfilment applications and e-commerce mailing applications.
PAC Machinery used the popular PACK EXPO / PHARMA EXPO symposium to showcase its growing line of validatable medical bag and pouch sealers.
Medical product line manager Brian Jobson demonstrated the versatile Vertrod PS Med sealer, which delivers a 48-inch hermetic seal on a variety of medical packaging materials including Tyvek. The PS Med system features the new MedLogic control system.
Jobson said: "The new control system provides process accuracy of all output parameters required for validation and data backup. The system features real-time monitoring with lock-out function to prevent operation should the machine drift out of pre-determined settings."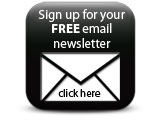 Greg Berguig, V.P. Sales & Marketing at PAC Machinery, said: "Our enthusiasm for trade show participation has grown significantly as a result of our year-long effort. The opportunity to meet customers and prospects face-to-face, and discuss their unique packaging applications has proven effective at establishing stronger, more productive relationships with our reseller partners and end-users as well."
Companies