Inoviem Scientific raises $800k for expansion
Funding allows the company to finance its move to new laboratory facilities with five times more space
Inoviem Scientific, a Contract Research Biotech (CRB), has secured funding of $800k from existing investors to develop new solutions in pharmaceuticals.
The company supplies pharmaceutical companies with key information on drug-target interaction to support decision-making along the value chain from drug discovery to post-marketing, including the pre-clinical and clinical stages of development.
It has already invested part of the funding in fitting out six laboratories to expand and enhance the range of services.
After receiving the ISO 9000:2015 certification in September 2016, Inoviem moved to the Bioparc 3 building on the Illkirch-Graffenstaden innovation park, south of Strasbourg, France. The new laboratory facilities have a surface area of 560m², which is five times larger than its former premises.
Inoviem also plans to allocate a part of the funding to developing its sales activities outside Europe. In addition, the company will offer a new range of services related to the NPOT technology.
Inoviem Scientific's approach
One of the main barriers in drug discovery and development is its high attrition rate, owing largely to a lack of efficacy and unexpected side effects.
While conventional technologies fail to take into account the natural environment in which molecular interactions occur, Inoviem's approach is to reconnect technical analysis with physiological complexity, say the company.
Inoviem tackles this with its label free technologies, NPOT and PIMS, working on human tissue in clinical conditions.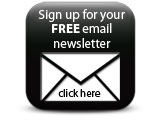 Pierre Eftekhari, President and founder of Inoviem Scientific, said: "Inoviem is dedicated to predicting mechanism of action, efficacy and toxicity, then performing biomarker identification to better manage the risks and speed up the development of compounds with benefits for public health."
Companies