Inspire Pharmaceuticals in US$6m settlement over regulatory dispute
The company made misleading claims about the anti-inflammatory properties of eye treatment AzaSite
US ophthalmic pharmaceuticals manufacturer Inspire Pharmaceuticals, located in Raleigh, NJ, has agreed to pay the US government and 48 states US$5.9m to settle claims of misleading advertising regarding its drug AzaSite.
The resolution settles allegations that the company violated the US False Claims Act by making claims about the medicine's anti-inflammatory properties.
The Attorney General of Kentucky, a state involved in the case, said the US Food & Drug Administration (FDA) had approved AzaSite for treating bacterial conjunctivitis (pink eye), but 'Inspire marketed the product for the treatment of blepharitis, the inflammation of eyelash follicles around the edge of the eyelid, for which it had not obtained FDA approval, by intentionally and misleadingly emphasising the purported anti-inflammatory properties of AzaSite that had not been demonstrated by substantial evidence or substantial clinical experience'.
This, the Attorney General said, caused doctors to write prescriptions for a non-FDA approved use that resulted in Medicaid and federal healthcare programmes paying millions of dollars in false claims.
'Patients have a right to trust they are being prescribed properly tested and effective medicine,' said Kentucky Attorney General Jack Conway.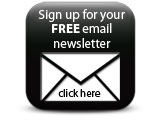 Inspire was bought by Akorn Inc in 2013. The investigation sparking the settlement followed a whistleblower complaint from a former Inspire Sales Manager in 2010.
Companies