IntelliCap drug delivery system receives CE approval
Opens the door for its use in a clinical setting
The IntelliCap personalised oral drug delivery monitoring system has received CE approval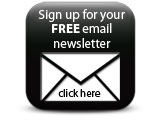 IntelliCap, a personalised oral drug delivery and monitoring system from Medimetrics, has received CE approval for its use in a clinical setting.

The IntelliCap capsule is given orally and passes through the digestive tract as a result of natural gut movement. It is said to be unique in the way it controls the release of a drug, giving precisely the right dosage, at the right place and time within the digestive tract. During its travel, the IntelliCap is able to measure pH levels and temperature, and communicate via a wireless link.

'CE approval is a significant milestone in the development of the company,' said Medimetrics' chief executive Olaf Weiner. 'It not only certifies that IntelliCap has been independently assessed as safe, but it is also judged effective and appropriate for clinical use. This opens the door for its use in clinical investigations.'

The pill-shaped (11mm x 26mm) IntelliCap capsule contains a fluid reservoir and a micro-fluidic pump to deliver drug solutions or suspensions. An integrated microcomputer processor controls the pump. An ultra-low power radio transceiver makes it possible to send information from and to the device, enabling two-way communication between the IntelliCap and a data monitoring/control unit. This can be worn outside the body or at an IntelliCap workstation. The drug reservoir, pump, sensors, and on-board electronics system are all packaged into an easy to swallow capsule.

IntelliCap was originally developed in 2008 under the Philips Medimetrics brand name. The expanding market has seen the emergence of Medimetrics Personalised Drug Delivery as a biotech company in its own right.

The new firm, in which Royal Philips Electronics has a minority interest, has also received backing from investor Zukunftsfonds Heilbronn.

Medimetrics' headquarters are in Heilbronn, Germany with research labs, service centres and administrative offices in Europe (Eindhoven) and the US (New York).