Intercell acquires antibody technology platform
Aims further to exploit its capabilities to combat infectious diseases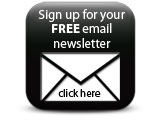 Austrian biotechnology firm Intercell has signed an agreement with Cytos Biotechnology to acquire Cytos' technology for monoclonal antibody discovery. The technology is based on expression cloning of monoclonal antibodies from human B-cells and enables the identification of anti-infective antibodies to prevent and treat infectious diseases.

Under the agreed terms, Vienna-based Intercell will pay €15m to Cytos. Intercell will own certain unpartnered monoclonal antibody assets, including promising pre-clinical anti-infective antibody candidates discovered by Switzerland-based Cytos. The key scientists who developed the technology at Cytos will be employed by Intercell. The antibody technology complements Intercell's platforms and opens novel applications for Intercell's Antigen Identification Program (AIP). The AIP has delivered promising vaccine candidates against Staphylococcus aureus (Phase II/III) and Pneumococcus (Phase I) infections, among others, and has also been the basis for partnerships in the antibody field with Merck & Co and Kyowa Hakko Kirin.

In its future antibody discovery activities Intercell will focus on medically and commercially attractive AIP derived disease targets including Group B Streptococcus and bacteria involved in hospital acquired infections.

Monoclonal antibodies are one of the fastest-growing segments of the pharmaceutical industry. The global monoclonal antibodies market was valued at US$27.4bn in 2008.


Companies