Interpack 2014 – a complete success for Laetus
Laetus presented its portfolio to the technical public as a part of the Coesia Group
This extremely positive summary is how the Alsbach company describes its participation in Interpack 2014, the world's leading trade show for the packaging industry. At its booth, the third largest at the show at around 2,000m2, Laetus presented its portfolio to the technical public as a part of the Coesia Group. Increased numbers of visitors, significantly higher-quality customer discussions and the growing number of integrated Laetus solutions in OEM machines were the decisive factors for success of the trade show.
One of the the show's highlights was the IPS Line, a packaging line that demonstrated the bundled competence of the Coesia IPS Division (Industrial Process Solutions). Based on personalised peppermint tins, four of the division's companies, including Laetus, showcased their know-how in the areas of process control, printing and quality control in the areas of colour, printing and integrity. A robot by ADMV was responsible for loading the line with tins, while FlexLink took responsible for the conveyor logistics.
Interested visitors could have themselves photographed and then observe how their picture was applied to the lid of the tin by a HAPA printer. After extensive inspection of colour, print quality and integrity by Laetus, the visitor then received the peppermint tin personalised with his or her picture.
Laetus had another highlight for the show: the premiere of the MV-60, a serialisation checkweigher developed in cooperation with Sartorius Intec. The combination of checkweighing with Mark&Verify in a narrow stainless steel housing is perfect for current market needs and the data sheets were rapidly snapped up.
In addition to the significantly higher interest in track-and-trace solutions, the strong growth in high-quality customer discussions was significant, especially in comparison with the previous show. The success at the trade show demonstrates that the industry trusts Laetus as a strong partner with 40 years of experience in the pharmaceutical industry.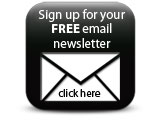 Under the umbrella of the Coesia Group, Laetus makes use of synergies with leading providers of automation technology and industrial process solutions, working worldwide with strategic partners and OEMs in the areas of mechanical engineering, IT and system integration. Never before were so many different machines with different Laetus solutions present at Interpack. That's another measure of the company's success.
Companies