Interview: Failure is not an option
Richard Yarwood joined pharmaceutical contract manufacturer Penn Pharma at the end of 2010, bringing with him extensive experience in technical, commercial and operational roles in the pharmaceutical industry. He tells Jane Ellis that the company is on track to significantly increase its business by the end of 2014
Richard Yarwood joins ChargePoint Technologies as Non-Executive Chairman
Richard Yarwood is a man who likes a challenge.
When he joined Penn Pharma as Chief Executive, the company had been run by the Chairman who had been acting as interim CEO for about 12 months. 'Pharmaceutical contract manufacturing was not his expertise, so in essence the firm had been in a holding pattern for a year,' explains Yarwood. 'At that time, Penn's strategy had been based on manufacturing specials (unlicensed medicines) for retail pharmacies and hospitals. This was a competitive area as there were no price restrictions on unlicensed medicines but as more players came to the market and governments had less and less to spend on healthcare the returns started to diminish. Essentially, being a specials manufacturer was not delivering as a strategy,' he says.
Yarwood needed to get the business on an upward growth trend and had three months to come up with a plan. He first phoned Penn's customers to find out what they thought of the company.
The firm had a reputation for solving problems for customers with difficult to handle compounds and providing bespoke manufacturing/packaging solutions. 'Going forward, we needed to do something different to be able to compete profitably. We therefore listened to our customers and became more niche and moved into high containment. We're now in a sector of pharmaceutical manufacturing where there is less competition and we provide a great service,' he says.
Going forward, we needed to do something different to be able to compete profitably
Yarwood joined the pharmaceutical industry after graduating with a pharmacy degree from Nottingham University and subsequently gained a PhD in pharmaceutical sciences and also an MBA. He has gained all-round experience in the industry, having worked initially in a number of pharmaceutical development and management roles within Big Pharma, such as Wellcome, Merck, Sharp and Dohme, Pfizer and Wyeth.
With his next move, to the soft gelatin capsule manufacturing company, R P Scherer, he took a number of technical, commercial and operational roles, rising to UK Managing Director. 'In my first week, I was introduced to real customers who were buying the products we developed, and soon discovered that this was what really turned me on. I moved from being a technical specialist to contract development and manufacture, which suited me very well. I love it. It's faster-paced and more commercial. You have to think about the costs and consequences of everything you do.'
After a number of acquisitions – R P Scherer was bought by Cardinal Health, which created its Pharma Technology and Services (PTS) division that later became Catalent – Yarwood became a senior executive at Catalent and held a few different roles, including President of Europe and Asia Pacific and later President of Sterile Technologies.
During his time at Catalent, Yarwood was General Manager for the Zydis orally disintegrating capsules business. He was accountable for building the Zydis factory in Swindon and taking the first products through regulatory approvals to worldwide sales.
Yarwood left Catalent after management changes and joined Penn Pharma in late 2010. He says he was attracted to the company because it was UK-based and, like Catalent, it was backed by private equity.
Last year the firm opened a new £14m solid dose containment facility to strengthen its offering for international supply
Penn Pharma has been providing integrated drug development, clinical trial supply and manufacturing services to the international healthcare industry since the 1980s. It operates from its base in Tredegar, South Wales, where it employs more than 300 skilled staff. Under Yarwood's leadership the firm last year opened a new £14m solid dose containment facility at the Tredegar plant to strengthen its offering for international supply and build on its established high-containment manufacturing capabilities.
The company has expanded its specialist high-containment capability with a 15,000ft2 new development and commercial manufacturing unit for tablets and capsules, which meets the highest international quality standards. It has been built on the site of the former staff car park. The plant was constructed in less than 12 months and builds on Penn's success in the oncology and orphan drug sector and allows for a wider range and larger-scale project delivery.
It caters for the growing number of highly potent compounds, such as the proliferation of cancer drugs, which require particular contained manufacturing processes to produce oral dosage forms safely, and manufactures at both development and commercial scale. Cutting-edge technology within the new facility includes highly contained equipment trains, which have been designed to minimise the need for personal protective equipment (PPE).
Penn Pharma partnered with a number of expert suppliers from the outset to develop an initial concept and select the technologies required, then co-operated with engineering consultants to ensure that the plant was optimally designed for containment using a design-for-manufacture approach, ensuring reproducibility from development (1kg) to commercial scale (120kg).
GEA used its containment expertise to eliminate the use of isolation suits in favour of containment interfaces (split butterfly valves and Hicoflex couplings). These linked with GEA's advanced containment and compression technologies. Bosch provided encapsulation expertise and equipment and other suppliers contributed to ensuring a world class capability for the manufacture of tablets and capsules containing potent drugs. The firm has been helped by the Welsh Government, which provided training grants and some of the capital funding.
I'm very proud of what we've achieved in terms of growing the company in quick order and creating a world class facility
Penn Pharma has since invested more than £3m in additional process-specific tablet manufacturing and coating capacity to meet customer demand. 'I'm very proud of what we've achieved at Penn in terms of growing the company in quick order, bringing in great, talented people and creating a world class facility. It's been truly remarkable how quickly we've achieved it,' says Yarwood. The building project began in February 2012 and by April–May 2013 it was making tablets.
'In 2011, before the high containment plant was built, we had no projects,' admits Yarwood. 'We thought, build it and they will come.'
In truth, this was by no means as random as it sounds. Before embarking on the project, the management team did its homework. 'We looked at the market and saw that the biggest growth would come from the oncology sector as many Big Pharma companies were undertaking clinical studies in this area. Additionally, many API manufacturers were also investing in capacity for these products and someone would have to convert the drug to dosage form,' says Yarwood.
The company has since signed contracts with customers serving the Japanese, US and EU markets.
The question is, do we buy or build, acquire or merge, or work in a partnership? The risk of each option would need to be evaluated
Going forward, the aim is to grow scale. Yarwood says Penn would like to develop a wider technology base – and possibly broaden into other products such as injectables – and have a broader geographical spread. 'We have no bricks and mortar in significant markets such as the US. The question is, do we buy or build, acquire or merge, or work in a partnership? The choice depends on whether it is economically viable – the risk of each option would need to be evaluated,' he says.
Before then, Yarwood would like to see the new containment facility filled significantly, which he thinks is 'only a matter of time given the current level of interest'.
'The business plan is to achieve steady growth – we are already ahead in year one. We'll definitely double the size of the business in four years.'
If he had the funds, Yarwood would expand the containment plant and introduce more advanced technologies – for example, automatic inspection equipment. 'If we could buy such equipment, our more demanding Japanese customers would be happier – we'd probably get more business,' he says. 'We also want to broaden our offering. In our current granulation process, we add water (wet granulation) and then dry with a fluid bed dryer. This satisfies the majority of what our customers ask us to do – if we could offer dry granulation, we could handle the rest and expand the opportunities that we could win.'
Yarwood is far too modest to suggest that he has put Penn Pharma on a successful path single-handedly. He has built a strong management team around him, which includes former Catalent colleagues Mark Dean-Netscher, who is Chief Operating Officer; Finance Director, Craig Collingwood; and Colin Newbould, Director of Quality.
'I brought in people whom I trust. It saves time, which I couldn't afford to waste,' he says. 'When I joined Penn, it was clear we needed to improve our performance to win new business. Basically, I have put in a team to raise our standards so we can compete on an international level.
My philosophy is if you have good people, you can do anything
'When you're owned by private equity, if you don't deliver, the CEO is normally the first casualty. That's one of the reasons why I can't afford to fail. I had to make some changes at Penn to make sure of success. My philosophy is if you have good people, you can do anything.'
Yarwood is already making decisions as to Penn Pharma's next two years of development and what direction it will take. 'We are targeting a reduction of complexity and we are looking at new growth opportunities. We are now ready for the next cycle,' he says.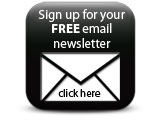 'You need to keep moving and get into new areas to service the needs of your customers. Whatever they want, we'll be there.'
| | |
| --- | --- |
| 2010 to present | Chief Executive Officer Penn Pharmaceutical Services |
| 2007 to 2009 | Group President, Sterile Technologies, Catalent |
| 2001 to 2007 | President, Europe and Asia Pacific, Cardinal Health PTS |
| 1999 to 2001 | President Modified Release Technologies Cardinal Health PTS |
| 1994 to 1998 | Managing Director R P Scherer UK |
| 1987 to 1994 | Development, Commercial, Operational roles R P Scherer UK |
| 1977 to 1987 | Pharmaceutical Development roles Wyeth, Pfizer, Merck, Sharpe and Dohme, Wellcome |
| Education | |
| | Pharmacy degree Nottingham University |
| | PhD Pharmaceutical Sciences |
| | MBA |
Featured Companies