Introducing the Model 50-E
Ideal for integrating tamper evident systems into already established pharma and medical device lines
The Model 50-E
PDC International Corp., a global manufacturer of tamper evident neck banding technology for packaging in the food, beverage, personal care and pharmaceutical industries, introduces the Model 50-E, a customised version of its shrink sealer for tamper evident banding.
The Model 50-E is ideal for pharma and medical device packaging engineers looking to integrate tamper evident equipment into large manufacturing systems. The machinery provides security and package integrity, which is crucial for maintaining product safety when manufacturing high value medications or medical devices.
Utilising PDC's patented Tetrahedron Wedge technology, the Model 50-E mechanically handles sleeving material through the feeding, cutting and application process. The product is also never removed from machine control throughout the banding process.
Specialised for shrink sleeving applications, the machine can reach speeds of up to 130 containers per minute. In addition, the Model 50-E has the capabilities to run either a full sleeve or solely a neck band depending on container specifications.
Standard features include: stainless steel frame and covers, timing screw drive, motorised unwind reel and static eliminator. This model is part of a series of PDC shrink sealers that are rugged, reliable and provide customers with a high value for the price.
PDC engineers are highly skilled when integrating customer's specialised product handling requests, such as escapements for special pallets, as well as integrating sleeving systems, sleeve applicators and shrink tunnels into medical device assembly equipment for large pharmaceutical production lines.
Furthermore, the machine configuration can be customised and electrical panel designs can be provided on a case by case basis to comply with specific line space constraints.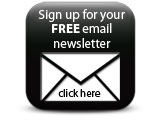 For more information on PDC's Model 50 or integrating other PDC machines for the pharmaceutical and medical device industry contact Gary Tantimonico at (203) 853-1516 or sales@pdc-corp.com.
Companies