Ireland's first human use stem cell production facility opens
Biotechnology | Contract Manufacturing
The centre will also offer ATMP manufacturing and cleanroom leasing
Minister for Research and Innovation Seán Sherlock, gets a glimpse of the cell culturing process
The Centre for Cell Manufacturing Ireland (CCMI) at NUI Galway – the country's first facility to receive a licence from the Irish Medicines Board to manufacture culture-expanded stem cells for human use – opened for business on January 27.
In addition to stem cell manufacture, the CCMI will offer a custom advanced therapeutic medicinal product (ATMP) manufacturing service to industry and also a cleanroom leasing service to Irish SMEs which often have difficulty in procuring cleanroom space.
Researchers at the Regenerative Medicine Institute (REMEDI) in NUI Galway have been working to develop new stem cell therapies for many areas of unmet medical need. Over the past few years REMEDI has developed the Centre for Cell Manufacturing Ireland, a custom-built facility designed to expand stem cells for use in human clinical trials, which has now been successfully accredited. It plans to supply stem cells for use in clinical trials following regulatory approval arising from pre-clinical data generated at REMEDI.
Its opening by the Minister for Research and Innovation Seán Sherlock, TD, marked the start of the first clinical trial using CCMI-manufactured stem cells being funded by the Health Research Board and Science Foundation Ireland. It will investigate the safety of using mesenchymal stem cells (MSCs) isolated from bone marrow for the treatment of critical limb ischemia, a common complication associated with diabetes and which can often result in limb amputation.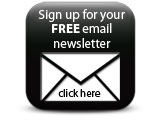 MSCs must be grown in the laboratory to generate sufficient quantities following their isolation from the bone marrow of adult donors.
Professor Tim O'Brien, Director of the Centre for Cell Manufacturing Ireland said: 'The presence of this facility in Ireland positions us well to develop new therapies for a broad array of clinical problems which do not have effective treatments today. It will also allow us to translate discoveries from the basic stem cell research programme led by Professor Frank Barry at the Science Foundation Ireland-funded REMEDI to the clinic and to be competitive for grant funding under the Horizon 2020 programme of the EU.'
John O'Dea, Board member of the Irish Medical Devices Association (IMDA) said revenue from Regenerative Medicine products was approximately $1.3bn in 2013, with sales growth of 40% in 2013 alone. Nearly $1.4bn was invested in companies in this space in 2013. He added: 'The Centre for Cell Manufacturing Ireland is a key step in the demonstration of national competence in this space and I look forward to seeing its continued growth to assist in developing the skillsets and techniques that will be needed to embrace the new manufacturing opportunities that this exciting area will bring.'