Iris Pharma and RxGen form strategic alliance
To deliver drug and medical device development services in ophthalmology
Iris Pharma, a French ophthalmic preclinical and clinical contract research organisation (CRO), has formed an alliance with US-based RxGen to develop and apply translational research models to offer integrated bench-to-bedside ophthalmology research services to the pharmaceutical and biotechnology industries.
Under the alliance, Iris Pharma will offer immediate access to RxGen's non-human primate ophthalmic research models and related preclinical in vivo services through a flexible model that allows customers to benefit from the combined expertise that RxGen and Iris Pharma offer.
'The ability to offer integrated packages of services and a comprehensive and seamless programme of preclinical and clinical drug development will improve our competitive position in the marketplace and generate significant value for our clients,' said Yann Quentric, head of business development and marketing at Iris Pharma.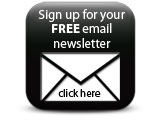 Matthew Lawrence, ceo of RxGen, added: 'We look forward to working with Iris Pharma to match capabilities with needs to provide the lowest risk, highest return translational research solutions.'
Companies