Irvine Scientific ships first products from plant in Tokyo
Facility produces animal component-free cell culture media
Irvine Scientific has started shipping product from its plant in Tokyo, Japan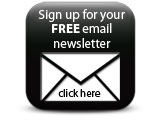 Irvine Scientific has shipped the first products from its industrial cell culture media production facility in Tokyo to customers in Japan and Asia.

The new facility, located in Saitama prefecture, manufactures animal component-free cell culture media in volume requirements ranging from research use to production of biopharmaceuticals and vaccines. The plant has been commissioned and validated as completely animal component free (ACF).

The new facility, which meets the highest quality cGMP standards, currently occupies 1,720m2 and replicates the production and processes used at the Irvine Scientific's Santa Ana, CA, US manufacturing facility.

The Tokyo site has state-of-the-art formulation and packaging equipment, and uses continuous milling and blending equipment designed and built to Irvine Scientific specifications. There is room for expansion depending on customer demands.

The Tokyo facility capacity doubles Irvine Scientific's current powder manufacturing capability at Santa Ana and will bring the total capacity at both sites to more than 1.2 million kilos a year.

Irvine Scientific, a member of JX Holdings group, is a designer, manufacturer and distributor of industrial cell culture, cytogenetic, assisted reproductive technology (ART) and specialist media products. It is a large-scale producer of advanced quality cell culture media for the industrial bioprocess, medical, and diagnostic markets.


Companies