James Schak takes over as Product Manager of fluid bed processing equipment at Kason
He has 30 years of experience with direct and indirect dryers
James Schak
James Schak has been named as Product Manager of fluid bed processing equipment at Kason, where he will oversee expansion and technical support of the company's Vibro-Bed circular vibratory fluid bed dryers and coolers.
Schak was previously Chem Systems National Sales Manager for GEA Niro in Columbia, MD, US and a Process Engineer for The Witte Company in Washington, NJ.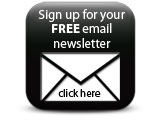 In addition to circular fluid bed dryers, coolers and moisturisers, Kason manufactures Vibroscreen circular vibratory screeners, Centri-Sifter centrifugal sifters, and Cross-Flo static sieves.
Companies