Johnson Matthey Catalysis and Chiral Technologies expands ligands offer
Boosts Buchwald ligands manufacturing to commercial scale
Johnson Matthey's global Catalysis and Chiral Technologies technology business unit, JMCCT, is expanding its speciality ligand manufacturing capability to include commercial-scale manufacturing up to 100kg.
JMCCT, headquartered in West Deptford, New Jersey in the US, has a diverse ligands portfolio, and this expansion is largely focused on the Buchwald ligands from the Massachusetts Institute of Technology for customers across Europe, Asia and the US.
The Buchwald ligands offered by JMCCT are a class of bulky and electron-rich dialkylbiaryl monophosphine ligands, which are used for the in situ generation of active catalysts. They are used for coupling reactions in the manufacture of both pharmaceuticals and speciality chemicals and are more commonly offered at a research scale for use in the laboratory.
'The ability to offer Buchwald ligands from research through to commercial scale creates a unique, global position in the market that complements Johnson Matthey's wide range of catalyst technologies,' said Daren Bryce, Commercial Manager at JMCCT.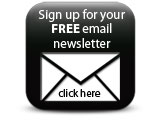 'Through our development, scale-up and manufacturing initiatives, Johnson Matthey is committed to providing the highest quality ligands that deliver value and efficiency to our customers.'
Featured Companies