Juergen Hambrecht becomes Chairman of BASF Supervisory Board
Succeeding Eggert Voscherau
The Supervisory Board, with Juergen Hambrecht on the front row
The new Supervisory Board of BASF has elected Jürgen Hambrecht as its Chairman.
Hambrecht succeeds Eggert Voscherau, who took over as Chairman following the Annual Shareholders' Meeting 2009 and was no longer available for re-election.
Michael Diekmann and Robert Oswald have been elected as Vice Chairmen, both of whom had previously held this role.
The Supervisory Board members, in addition to Hambrecht, are: Alison Carnwath DBE, London; François Diederich, Zurich; Michael Diekmann, Munich; Franz Fehrenbach, Stuttgart; and Anke Schäferkordt, Cologne.
Besides Voscherau, Max Dietrich Kley, who has served on the Supervisory Board since 2003, did not stand for re-election.
The BASF Europa Betriebsrat (European works council) previously appointed the following employee representatives to the Supervisory Board of BASF: Robert Oswald, Altrip; Wolfgang Daniel, Heidelberg; Ralf-Gerd Bastian, Neuhofen; Michael Vassiliadis, Hanover; Francesco Grioli, Ronneberg; and Denise Schellemans, Brecht/Belgium.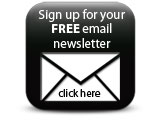 The appointments of the Supervisory Board members are valid until the end of the Annual Shareholders' Meeting in 2019.
Featured Companies