Julphar takes US$9.5m majority stake in RAK Pharmaceuticals in Bangladesh
Marking its entry into the country and the expansion of its footprint in Asia
Julphar, the largest pharmaceutical company in the United Arab Emirates, has taken a majority stake in Bangladesh-based company RAK Pharmaceuticals, marking its entry into the region and an expansion of its footprint in Asia.
RAK Pharmaceuticals, headquartered in Dhaka, produces a variety of industry compliant tablets, capsules and syrups. Turnover in 2013 was in excess of US$5.7m, an increase of 24% over the prior year.
Julphar and RAK Pharmaceuticals have had a long term alliance through a joint partnership around technology transfer and a commercial marketing agreement for advanced pharmaceutical products.
With a growing population of around 160 million, demand for healthcare and medicine in Bangladesh has increased steadily over recent years. Pharmaceutical sales in the country were US$1.3bn in 2013.
Dr Ayman Sahli, CEO of Julphar, said: 'The size of the Bangladesh market alone provides huge investment opportunities, which can enhance the growing role of Julphar in the global healthcare industry.
'RAK Pharmaceuticals is a relatively young, fresh company with solid infrastructure, growth rates and a healthy pipeline. We share the same vision of providing affordable, accessible medicines to people in regions that need it the most.'
In 2013, Julphar launched its first international manufacturing facility in Ethiopia, initiating a global expansion strategy to increase manufacturing capabilities across its major markets. The construction of a new facility in Jeddah, Saudi Arabia, is currently underway with local partner Cigalah Group.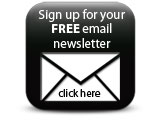 Julphar was launched in 1980 as a generic pharmaceutical company. In 2012, the company made inroads into biotechnology with the launch of a $150m manufacturing facility in the UAE, dedicated to producing the raw material needed for biosimilar products. The company says this facility is the only plant in the Middle East and Africa region that produces insulin using insulin crystals derived from r-DNA technology.
Companies