KaNDy Therapeutics selects new Independent Chairman of the Board
The clinical-stage company has announced the appointment of Andrew Kay
Andrew Kay, new Independent Chairman of the Board
Andrew Kay has been appointed as the new Independent Chairman of the Board at the Stevenage-based company. The company is developing potential non-hormonal treatments for the symptoms of menopause; including a drug to treat hot flashes and sleep disturbance, NT-814.
Kay comes from a background in both biotech and pharmaceutical companies with specific experience in product licensing and launch. Alongside his new role, he is also Chairman of the Board at NeRRe Therapeutics and Chairman at Blueberry Therapeutics, with other advisory roles at various biotech companies.
Commenting on the appointment. Kay said: "NT-814 could be a possible breakthrough treatment with real blockbuster potential and I am excited to work with the team at KaNDy on its continued development."
Kay holds a Npharm Hons from Nottingham University, starting his industry career in the pharmaceutical sector and at in 2008 was made the CEO of US$2.9 billion company, Algeta, a pharmaceutical and biotech company.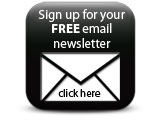 Mary Kerr, KaNDy Therapeutics said: "Andrew has unrivalled experience of working internationally at biotech and pharma companies, including leading multiple successful exits and product launches, which will be invaluable to KaNDy as we progress our product candidate NT-814".
Companies