Ken Dickerson joins BiOptix as Vice President of Sales
Brings 20 years of experiences in sales to his new position
Ken Dickerson has joined BiOptix, a US supplier of analytical biosensor instrumentation, as Vice President of Sales.
Dickerson joins the company from ACEA Biosciences where he was National Sales Director. He has also held sales management positions at Roche and GE Healthcare over his 20-year career.
BiOptix Diagnostics, a privately held firm based in Boulder, Colorado, has developed a new class of analytical biosensor instrumentation using a patented high-throughput label-free technology known as ESPR – Enhanced Surface Plasmon Resonance. The instrumentation allows researchers to study label-free protein-protein and protein-small molecule interaction – with high sensitivity and high throughput.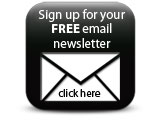 Applications include: protein-small molecule interactions, protein-protein kinetics, antibody affinities and epitope mapping, oligosaccharide characterisation, nucleic acid (DNA-DNA or DNA-RNA) hybridisation and biomolecule concentration measurements.
Companies