Keyplants awarded US$1m contract by Russian biotech giant Generium
KeyPlants has been awarded a conceptual design contract for the MasterPlasma fractionation facility in the Vladimir Region of Russia
KeyPlants has been awarded a conceptual design contract for the MasterPlasma fractionation facility in the Vladimir region of Russia. Having successfully developed the design based on Prometic's process, KeyPlants has now been selected to perform the basic engineering for the project, which is considered to be the largest ever investment in a pharmaceutical facility in the country. The plant, capable of processing 600,000L of plasma annually, is expected to be operational in the second half of 2017.
MasterPlasma, a resident of the Generium Science and Technology Park, has partnered with Canada-based ProMetic Lifesciences to develop, manufacture and commercialise several plasma-derived biopharmaceuticals in Russia and the CIS, and two plasma-derived coagulating factors.
MasterPlasma/Generium has committed to use only FDA/EMA-certified plasma, providing ProMetic with greater indirect manufacturing capacity than originally expected for the production of specific, high-value orphan drugs.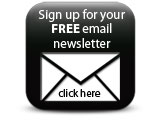 KeyPlants' subject matter experts will focus on process development, based on Prometic's platform technology, and, in co-operation with Prometic engineers, include simulations in the SuperPro design tool. This project will further establish KeyPlants as a leading design and engineering company in the pharmaceutical and biopharmaceutical market.
Companies