Keystone receives GMI Prime Certification
Healthcare packaging solutions provider receives full GMI certification of offset printing operations for folding cartons and compliance packaging
Keystone Folding Box, a designer and cGMP manufacturer of paperboard packaging solutions, has gained GMI Prime certification from the Graphic Measures International organisation. The recognition is a prerequisite for many brand owners and retailers, including Walgreens and Target, to contract with packaging vendors, meaning the distinction provides Keystone with a significantly expanded pool of potential customers.
GMI evaluates five key components: process control and documentation, equipment maintenance, training procedures, operator capability and equipment performance. The print test measured Keystone's ability to match spot colours, a key factor in ensuring consistency with various brand standards.
According to Ward Smith, Director of Marketing and Business Development at Keystone Folding Box: "The GMI Prime certification provides potential and existing customers with added confidence in our ability to meet the heightened standards of many retailers."
We see this as validation of the exemplary production process Keystone has in place for prescription and OTC healthcare packaging solutions.
Keystone Folding Box also manufactures award-winning compliance packaging, Key-Pak and Ecoslide-RX. Both are child-resistant (F=1), senior-friendly compliance pack designs and are made from recyclable material.
Keystone's child-resistant packages are used for prescription products, physicians' samples, clinical trial materials and over-the-counter medication. The compliance packs allow for large, easy-to-read type on all sides conducive to clear, simple dosing instructions, proven to improve medication adherence. This gives them the advantage over several advantages over traditional bottles/vials.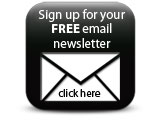 Compliance packs are easy to stack in medicine cabinets and convenient to transport. The company's blister packages offer good product protection with less risk of exposure to moisture and other contaminants.