Kiadis Pharma announces new scientific leader
Dr Robert Friesen has been appointed as Chief Scientific Officer
Robert Friesen
Kiadis Pharma has announced the appointment of a new Chief Scientific Officer. The biopharmaceutical company's scientific platform will now be lead by Dr Robert Freisen.
Friesen will lead the Company's science, discovery and pre-clinical development activities and will be instrumental in building the scientific platform and identifying other programs for potential in-license.
The new CSO has more than 20 years of experience leading R&D operations in the biopharmaceutical industry. Prior to Kiadis, Friesen held the same role at Ablynx until its acquisition by Sanofi. In this position, he oversaw a team of more than 300 people who were responsible for more than 40 development-stage product candidates across a wide range of diseases.
Before Ablynx, Friesen had many leadership roles in varying stages of the research process. He has authored a significant number of peer-reviewed scientific publications, with broad expertise in multiple areas of human health, including oncology, immunotherapy, and infectious diseases.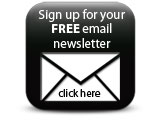 Commenting on the appointment, Arthur Lahr, CEO of Kiadis, said: "I am delighted to welcome Robert to Kiadis. His outstanding scientific track record and experience in innovative drug development will add further depth and breadth to Kiadis as we progress the development of ATIR101 through phase 3 clinical trials."
Companies