Kiadis responds to EMA concerns
Biopharma company has responded to the European Medicines Agency's second Day 180 List of Outstanding Issues for immunotherapy treatment
Kiadis Pharma N.V. has submitted a response to the European Medicines Agency's (EMA) second Day 180 list of outstanding issues for ATIR101. The Deutch clinical-stage biopharmaceutical company is hoping to receive the green light for human use.
Kiadis submitted a marketing authorisation application (MAA) to the EMA in 2017 seeking approval of ATIR101 as an adjunctive immunotherapy for hematopoietic stem cell transplant (HSCT) in adults with late-stage blood cancer.
The response required they make certain updates, receiving a 'Day 180 List of Issues'. Kiadis Pharma completed its evaluation of these remaining issues and addressing the questions required additional analyses of existing clinical data. As expected, no new experimental or new clinical data needed to be generated.
The second 'Day 180 List of Issues' was focused on one remaining major observation. In drafting the company's response, Kiadis has thoroughly analysed this observation and have created multiple analyses of existing clinical data to address this observation, including analyses of various (pooled) ATIR and historical control data.
"We received the EMA's day second 180 list of outstanding issues in the fourth quarter of 2018, and have spent the past few months conducting additional analysis of existing data to support our response," said Arthur Lahr, CEO, of Kiadis Pharma. "With this submission complete, we aim to receive an opinion from Committee for Medicinal Products for Human Use (CHMP) in 2019. If the CHMP opinion is positive, it would enable us to receive conditional marketing approval from the European Commission, followed by commercial use of ATIR101 in a first patient in a European country at the end of 2019."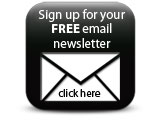 Despite these issues from the EMA, the launch of ATIR101 has always been expected in late 2019, and will continue on schedule as long as approval is now given.
Companies