Kissei to market Avacopan in Japan for Vifor Pharma
Vifor Fresenius Medical Care Renal Pharma has granted Japanese pharmaceutical company, Kissei, exclusive rights to develop and commercialise Avacopan in Japan
Avacopan (CCX168) is an orally administered small molecule, which acts as a selective inhibitor of the complement C5a receptor. Avacopan is in phase-III development for the treatment of anti-neutrophil cytoplasmic auto-antibody (ANCA) associated vasculitis (AAV).
Kissei will have the exclusive right to develop Avacopan in Japan and commercialise it once marketing authorisation has been granted.
Vifor Fresenius Medical Care Renal Pharma (VFMCRP) will remain responsible for marketing Avacopan outside the US and China, where it is commercialised by US biopharmaceutical company and VFMCRP licensor, ChemoCentryx.
The agreement with Kissei comes 2 months after ChemoCentryx granted VFMCRP a territory expansion into Japan, which underscores the unmet medical need there and the potential of Avacopan for treating it.
A focal point of the deal for Kissei is the potential of Avacopan to treat ANCA AAV. A rare, severe and often fatal autoimmune disease that is on the rise in Japan.
AAV was officially designated an intractable disease by the Japanese Ministry of Health, Labour and Welfare. Intractable diseases are rare diseases for which no effective treatment exists, but require long-term treatment.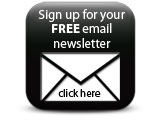 Japan promotes research related to intractable diseases and financially supports patients with these diseases.
Companies