KryoTrans set to develop KT1500 pallet shipper
Wins £250,000 grant to develop 'palletised' temperature-controlled container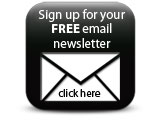 KryoTrans International, a UK provider of secure transport solutions for temperature-sensitive pharmaceuticals, has been awarded a SIF Grant worth nearly £250,000 by the Welsh Assembly Government to develop a reusable container capable of accepting palletised loads. The company claims there is no reusable, passive temperature-controlled container on the market that can accept pallets.

The KT1500 Pallet Shipper will be able to accept both Euro and US pallets stacked one-metre high. It will be easy to load and increase the range and volume of products that can take advantage of the KryoTrans system. This will help manufacturers cut shipping costs and allow CROs to meet the increasing demands placed on them for temperature-controlled distribution, the company says.

The KT1500 will use the same phase-change technology to protect its contents that can be found in all KryoTrans containers. This means it will deliver 120-hour plus compliance times at constant, user-defined temperatures ranging from –5˚ to +30˚. It will also use an innovative multi-probe sensing system to log temperatures at various points within the container.

According to Chris Pollard, chief executive of KryoTrans, the grant recognises the potential for the new container to transform the way temperature-sensitive biopharmaceuticals are transported.

Under the terms of the grant, KryoTrans has to match the funding.

'We are happy to make this one of our key r&d priorities as this new product is founded squarely on our successful temperature control technology and represents a logical extension of our current product range,' added Pollard.

Once the KT1500 is launched later this year, KryoTrans will be able to offer temperature-controlled containers with capacities ranging from 15 to 1,500 litres.


Companies