LIVE FROM CPHI: Catalent expands optimised drug delivery technologies
Catalent Pharma Solutions is introducing several new drug delivery technologies at CPhI Worldwide, all of which may offer delivery solutions and important IP advantages to drug manufacturers.
Two new RP Scherer Softgel offerings are aimed at helping develop more molecules into better treatments for patients. The first, OptiGel Lock, is designed to prevent the abuse of opioid medications, and the deliberate misuse of consumer pseudoephedrine products. Developed in-house in response to regulatory demands for alternative technologies that might deter abuse, this new softgel delivery technology incorporates several levels of deterrent into a single formulation designed to prevent extraction of the active substance.
Also new is OptiGel Bio, which may enable certain macromolecules to be delivered orally and overcome permeability and stability challenges in a more easily administered form than injection. OptiGel Bio may improve the permeability of large molecule APIs, while also enabling targeted delivery to be achieved via an enteric coating. This protective coating eliminates degradation of the encapsulated formulation in the stomach. Patient advantages may include reduced dosing complexity, improved safety and better adherence.
Finally, OptiGel Mini technology enables the creation of capsules that are approximately 30% smaller and yet accommodate the same amount of active ingredients as conventional softgel capsules, making many prescription and consumer health products easier for the patient or consumer to swallow.
In addition, Catalent has launched two new technologies under its proprietary Zydis Oral Fast Dissolve Technology platform. Zydis Bio may help deliver large molecules such as proteins, peptides, viral vaccines and allergens in a patient-preferred oral fast dissolve format in as little as three seconds. Zydis Nano technology is designed to improve bioavailability of compounds in a fast dissolve format.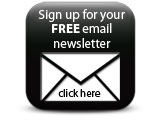 'These innovations underline Catalent's commitment to constantly bringing new products to market faster, with the ultimate goal of providing better treatments to patients, in the most effective manner,' said Kurt Nielsen, Senior Vice President, Catalent R&D. 'Whether deterring substance abuse, providing an alternative to injection, or improving compliance and adherence, our new technologies deliver significant benefits to developers, marketers and end users.'
Companies