LIVE FROM CPHI: Hameln rds aims to become a full CDMO
Contract Manufacturing | Research
Will develop high-potency APIs, small molecules and biopharmaceuticals under GMP conditions
Hameln rds aims to become a full CDMO. The firm took the first step in the development of recombinant biotechnological substances by integrating a lyophilisator into its production
German contract research organisation Hameln rds is extending its service portfolio to become a full contract development and manufacturing organisation.
As well as product development, laboratory facilities, preclinical and clinical studies and licensing services, third party business and product releases, the company, based in Germany and Slovakia, will in future also specialise in the development of high-potency APIs and their production under GMP conditions.
In addition, the company will handle the galenic-formulated development and quality control of small molecules and biopharmaceuticals including GMP-controlled small-scale production.
Christian Kanzelmeyer
'By offering these types of services, we now see ourselves as a contract development and manufacturing organisation rather than as a clinical research organisation as was our previous reputation,' said Christian Kanzelmeyer, CEO of hameln rds at CPhI.
He added that this extended portfolio of services is not only a remodelling of the company's image, but also a chance for Hameln rds to reach new customers.
While the company has up until now focused on the R&D sector with its range of laboratory services and preclinical and clinical studies for conducting extensive testing, in future it plans to turn its attention to developing and manufacturing test batches and samples, primarily in the growing area of biopharmaceutical drugs and small molecules.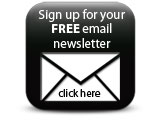 Last year the company took its first step in the development and manufacture of recombinant, biotechnological substances by integrating a lyophilisator into its production.
Companies