LIVE FROM CPHI: West offers new ready-to-use/validated (RUV) components
Also highlights two high-quality drug components
West Pharmaceutical Services, a US-based developer of innovative systems and component solutions for injectable drug administration, added Daikyo RUV (ready-to-use/validated) components to its portfolio at this year's show.
In addition, the company showcased a range of its products to demonstrate how drug delivery and packaging solutions can support pharmaceutical manufacturers in their aim to provide safe, effective products and administration systems to patients.
Daikyo RUV components are manufactured using clean, high-quality elastomer formulations and then washed, camera-inspected and sterilised to help reduce manufacturing footprint, streamline processes, minimise risks around component preparation and eliminate bioburden.
'Today's pharmaceutical manufacturers are challenged by rigorous aseptic processing requirements as well as ever-increasing pressure on operational and capital resources. Bioburden management challenges and equipment downtime can reduce efficiency and lead to increased operating expenses,' said Dr Mike Schäfers, Vice President, Global Marketing, Pharmaceutical Packaging Systems, West.
'That's why West and Daikyo Seiko have partnered to offer high-quality, ready-to-sterilise (RSV) and ready-to-use/validated (RUV) components that meet the highest sterilisation and quality standards.'
West also highlighted two additional high-quality drug components during the show: Flip-Off PlusRU seals and NovaPure components.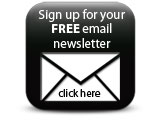 Flip-Off PlusRU are sterile, high-quality seals that consistently achieve reproducible and safe container integrity for drug products while ensuring low levels of bioburden and particulates, which may help make drugs safer for patients. NovaPure components are developed with a process that incorporates Quality by Design principles and help customers to protect the effectiveness and purity of sensitive and demanding drug products. The NovaPure product offering includes serum and lyophilisation stoppers and syringe plungers.
Companies