LIVE FROM CPhI 2011: Avery Dennison focuses on security with new self-adhesive labels
Announces label for plasma bags, new security features and a low migration adhesive
The Plasma Bag Label features a protective liner on a primary label that is applied to the bag prior to freezing
Avery Dennison, a specialist in self-adhesive technology and materials, focused on new applications and the security of labels for medical applications at CPhI.

The firm also announced new products that meet regulations on the migration of contaminants from packaging.

To address the challenges of applying self-adhesive labels onto the frozen surface of wrinkled blood plasma bags, Avery Dennison launched the Plasma Bag Label, which includes adhesives formulated to stick at low temperatures and ensure adhesion of the secondary label to the frozen bag.

The Plasma Bag Label features a protective liner on a primary label that is applied to the bag prior to freezing. When the bag is taken out of the freezer, this liner is removed and the secondary self-adhesive label is applied to the exposed adhesive layer, creating an extremely high bond, which sticks at low temperatures. The construction performs through the entire blood-bag process and ensures there is no delamination during centrifugation or other processes.

Fasson Security includes overt and covert features to protect medical products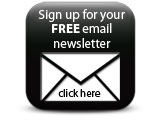 Avery Dennison's Fasson Security range offers features from UV to holographic technology and destructible films to safeguard products from counterfeiting and protect patients from unauthorised access to their medicines.

Fasson Security offers anti-counterfeiting solutions, tamper-evident materials, and UV colour print features. Anti-counterfeiting products, such as hologram films, guarantee the authenticity of the article on which they are applied. For product integrity and increased security, tamper-evident papers and films can also be used in a number of pharmaceutical packaging applications. These labels change appearance or are destroyed when an attempt is made to remove them.

The firm also offers multi-layer security and customised holographic labelling solutions, including brand logos and company details.

For brand protection, Avery Dennison can offer tailor-made security solutions, in which a variety of security features can be incorporated, such as UV or optical taggants, watermarks, security papers or forensic solutions such as IR and DNA taggants.

Avery Dennison also revealed Fasson S692NP, an adhesive that is said to perform well in applications with a high migration risk, such as fluid-filled linear low-density polyethylene (LDPE) containers.

S692NP is a clear, permanent adhesive that adheres well to tightly curved materials including glass, polyethylene (PE) and polypropylene (PP).


Companies