LIVE FROM CPhI 2011: Johnson Matthey opens catalyst plant in Shanghai
Includes production facility and research centre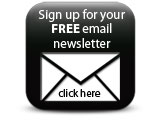 This month sees the official opening of Johnson Matthey's Catalyst Shanghai Plant (CSP) facility in China.

The firm says the new plant will incorporate best practices from other global Johnson Matthey sites and include a state-of-the-art 9000m2 production facility and 1100m2 research centre.

The plant will manufacture a full range of precious metal heterogeneous catalysts, which are extensively used in the pharmaceutical and fine chemical industries and will allow for the economical local supply of catalysts to these sectors.

The facility is also equipped to handle the initial preparation and incineration of spent catalysts for precious metal recovery. Committed to sustainable processes, the operation is in compliance with strict local environmental legislation.

'Our dedication to serve both multinational companies and local customers was the driving force for the commissioning of this highly advanced catalyst operation in Shanghai,' said says Gerard Compagnoni, general manager of Johnson Matthey's Catalysis and Chiral Technologies group.

The new facility is located on the existing Johnson Matthey site in the Song Jiang area of Shanghai, which houses the group's Chemicals and Environmental Catalyst businesses.


Featured Companies