LIVE FROM CPhI 2011: Panreac launches Panreac Pharma
Biotechnology | Finance | Ingredients | Equipment
To supply GMP-compliant excipients and raw materials to the pharmaceutical and biotech industries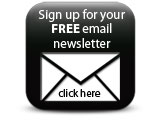 Panreac, a global supplier of reagents headquartered in Spain, has launched the Panreac Pharma division, which is dedicated to providing pharmaceutical and biotech companies with high-quality GMP compliant excipients and pharmacopoeia grade raw material.

Panreac Pharma is offering more than 300 products for applications in topical preparations, tablet and solution formulations and in production processes such as wet granulation, extraction and purification.

Panreac's general manager Joan Roget said the launch of Panreac Pharma marks a 'significant step in the company's development', and highlights its commitment to providing a quality service to the increasingly important pharmaceutical and biotech sectors.

Panreac has invested in specialised facilities for GMP manufacture, including cleanrooms, and has adopted the IPEC-PQG GMP guide for pharmaceutical excipients to ensure the highest quality. Panreac is also ISO 9001 and ISO 14001 certified.

In addition to providing an extensive range of reagents, Panreac has expertise in developing packaging solutions and can offer a service that will enable customers to tailor their packaging for specific needs, allowing them to reduce storage space and save on costs.


Companies