LIVE FROM INFORMEX: Molecular Profiles installs Xcelodose System
Investment will result in considerable time-scale reductions for taking drugs to clinic
Xcelodose is a precision powder micro-doser
Leading pharmaceutical development service provider Molecular Profiles has continued the expansion of its manufacturing capabilities with the recent purchase of an Xcelodose 120S system. The company is one of just a handful of contract development and manufacturing organisations to offer the Xcelodose as part of its services.
Xcelodose is a precision powder micro-doser that can accurately fill capsules or vials with just the drug material alone and therefore requires no initial formulation development. As a result, customers can benefit from a shorter drug development process by reducing the need for expensive and time-consuming stability studies. This in turn, reduces the time taken to reach the 'first in human' clinical trial decision point, which facilitates a significant increase in throughput of candidate compounds for development.
In addition, the system offers consistent dose accuracy and generates very little waste. The Xcelodose provides the capability to dose very small quantities into capsules or vials, which is not possible by manual weighing. The system can be easily contained to prevent operator exposure.
'With oncology now one of the largest growth sectors for new drug candidates, we made a strategic decision to invest in a system that greatly facilitates the safety and efficiency of developing new oncology drugs, though the Xcelodose could also be of immense value in development of drugs in other categories,' said Dr Robert Harris, Director of Early Development at Molecular Profiles.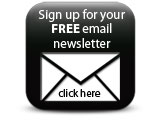 The purchase of the Xcelodose is one of a number of investments at Molecular Profiles, including a new GMP facility to produce materials for Phase I and II clinical trial studies. The company is also planning significant expansion to increase capacity and enable it to produce larger batches for Phase II clinical trials. This will involve the construction of a new building on the same site and is expected to be up and running within the next two years, according to Harris.
Companies