Laetus and STADA agree on partnership for implementation of EU FMD
Track and Trace partnership will help with the EU Falsification Directive, 2019
By February 2019, pharmaceutical companies that manufacture or sell their products in Europe must have implemented the regulations specified in the EU Falsification Directive (FMD).
This includes the traceability (Track and Trace) of prescription drugs back to the manufacturer. STADA Arzneimittel, manufacturer of generics and OTC brand products, responded to these requirements early on and initiated the appropriate measures.
For the implementation of the serialisation requirements according to EU-FMD, STADA Arzneimittel relies on quality inspection systems company Laetus as its partner. The project covers a total of 30m lines at the sites in Germany, Serbia, Montenegro, UK and Russia.
In choosing Laetus, STADA Arzneimittel is choosing a partner to implement serialisation projects of this scale and deliver success – backed up by more than 40 years' experience of in-line quality control and hundreds of successful Track and Trace installations.
In addition to Secure Track and Trace software (S-TTS), Laetus also offers twenty MV-70-F pack handling systems with integrated weighing and manipulation protection functions (tamper-evident labelling).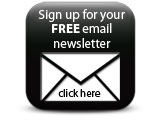 With compact dimensions, this machine is particularly suited to integration into existing packaging lines.