Laetus to display its strengths at PackExpo
The company will highlight its competencies as a solutions provider of complete Track and Trace solutions
Soon the industry will be presenting itself and its innovations from all segments of the packaging technology to experts during Pack Expo International, which takes place in Chicago from 2 to 5 November. Laetus uses this platform to display its strengths both as a market leader for quality, security and inspection systems and as a member of the Coesia IPS division (Industrial Process Solutions).
At the trade fair, the company will highlight its competencies as a solutions provider of complete Track & Trace solutions. A further highlight presented by Laetus, alongside the serialisation checkweigher MV-60 and the IPS line, is a S-TTS line (Secure Track & Trace Solutions).
The S-TTS line is a demo line used for the serialisation and aggregation of folded boxes. The packaging line demonstrates individual process steps while being subject to practical-oriented conditions, such as realistic production speeds. Features include generating a serial number, marking & verifying and aggregation in four stages (folded box, bundle, carton and pallet), along with all the corresponding data flows. A Pester bundler as well as a FlexiLink conveyor belt are integrated in the demo line.
Laetus is thus presenting yet another example for successful cooperation with leading providers of automation technology and industrial process solutions as well as global strategic partnerships from fields including mechanical engineering, IT and system integration.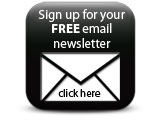 Successful synergies and 40 years of experience have enabled Laetus to develop into a strong and reliable partner to the pharmaceutical industry which is currently under implementation pressure. Take advantage of Pack Expo to be convinced of the efficiency of Secure Track & Trace solutions.
Companies