Large-scale commercial manufacturing suite now operational at Penn Pharma
New suite is operational less than 12 months after plans first announced
In 2013, Penn Pharma revealed plans to invest a further £3m to increase large-scale commercial manufacturing capabilities at its site in South Wales. This new suite is now operational less than 12 months after first announcing the plans. Tis is in addition to the £14m previously invested by Penn expanding its site with a purpose-built contained manufacturing facility which opened in September 2013.
The new manufacturing suite includes granulation, tableting and coating capability. This investment allows Penn Pharma to increase capacity for both current and future clients and improve its ability to service the growing market need for large-scale commercial outsourcing solutions.
'We continue to grow and invest in new technology and our people,' said Penn Pharma Chief Operating Officer Mark Dean-Netscher. 'The decision to invest in additional capacity ensures we are able to offer our clients leading-edge technology across all manufacturing areas, continuously improve our service offering and exceed our clients' expectations by offering the best possible service.'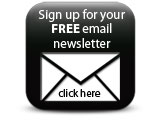 Penn Pharma has been providing pharmaceutical services for more than 35 years. It has twice won the prestigious Queen's Award for Enterprise in recognition of the work it provides to export markets including the EU, the US, South America and Japan. Penn has also received global recognition by winning the ISPE Facility Integration of the Year Award 2014 for its new contained manufacturing facility as well as being awarded three CMO Leadership Awards for Innovation, Productivity and Regulatory and going on to win the overall category winner for Innovation.
Featured Companies