Laureate Pharma plans to grow biopharma business
The company will use new capital to add scientific services and expand cGMP production capacity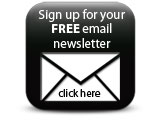 Laureate Pharma Inc, a full-service contract development and manufacturing organisation, has secured US$20m in debt and equity financing to enhance and grow its business.

Building on some 30 years of experience in the development and supply of protein drug products produced from mammalian cell culture, Laureate Pharma says the finance will enable the company to accelerate product timelines from development through production.

Michael A. Griffith, ceo, said: 'Our strategically planned improvements coupled with our solid financial footing will position us for exceptional growth.'

The new funds will be used to drive five investment initiatives over a three-year period and will include the upgrading of aseptic fill capabilities through the construction of a new segregated fill suite and the installation of a new fully-automated fill line incorporating vial washing, depyrogenation, filling, and capping. All product contact pathways of the new line will be single-use disposable. Commissioning is planned for early 2012.

In addition the company plans to upgrade protein production services to increase bioreactor (2000L) and purification (10L chromatography skid) capacity, and add new gowning rooms, renovate purification suites and additional support utilities.

The company also plans to launch a contract analytical testing business to serve a broader client base including clients who do not require other Laureate services.

With the planned expansion of its mammalian cell line creation services, in 2011 Laureate will offer access to a variety of protein expression systems that can be selected based on the specific characteristics and requirements of the protein product. Additionally, the company plans to add cGMP cell banking services.

Finally, Laureate will expand its regulatory affairs unit to assist clients in the preparation of data summaries, batch reports and regulatory submissions.

The company has added 10 new jobs recently and plans to fill 50 more positions when working at capacity.


Companies