Laurus Synthesis makes two appointments in Woburn, MA, US
Charles Montgomery becomes VP, Chemistry while Raymond Forslund becomes Senior Director of Project Management
Laurus Synthesis, the US-based pharmaceutical and biotech services division of Laurus Labs, an Indian manufacturer of active pharmaceutical ingredients, has made two appointments to scientific leadership positions. Charles Montgomery has become Vice President, Chemistry, while Raymond Forslund has become Senior Director of Project Management.
As leader of Laurus Synthesis' scientific team based in Woburn, Massachusetts, Montgomery is responsible for the delivery of chemistry and analytical development. The technical team that reports to him provides route scouting, process development and materials for preclinical and early clinical R&D.
Forslund leads project management and is the key client interface for ongoing project communications, budget and progress. He is also the primary interface between Laurus Synthesis in Woburn and Laurus Labs' Synthesis Business Unit in India for work taking place in India or jointly at the two locations. Together, Montgomery and Forslund lead the teams that are also responsible for the development of proposals.
Montgomery's career in the industry began at Glaxo-Wellcome, where he was a Research Chemist. He advanced to a series of growth positions at Albany Molecular Research Inc (AMRI) in Syracuse, New York, where most recently he was Director of Chemical Development. In addition, he is an Adjunct Professor of Chemistry at LeMoyne College in Syracuse and is the co-author of several scientific papers.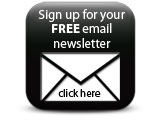 Forslund was a Project Manager and Lead Chemist at Vertex Pharmaceuticals early in his career, moving on to Senior Development Scientist positions. Subsequently, he joined Ironwood Pharmaceuticals (formerly Microbia) where he was Senior Manager of Operations. Forslund has been awarded several patents and is the author of numerous publications.
Companies