Legacy Pharmaceuticals strengthens management team
Legacy Pharmaceuticals, a Swiss-based global contract manufacturer of sterile and aseptic pharmaceutical products in ampoules and vials has completed the strengthening of its senior management team with the appointment of Carole Delauney as Director of Business Development.
She joins Christian Witzig, Director of Production (DSM, Senn Chemicals & Weleda); Elizabeth Lett, QA Director (Abbott & Novartis) and Manfried Link, Director Engineering and Technology (Novartis) as the Basel-headquartered company looks to take advantage of growing worldwide market demand for aseptic filing.
"Ever increasing patient demand, rationalisation of manufacturing pharma network, combined with the opening of multiple new markets and tightening regulatory and quality frameworks, mean that the pressures on pharmaceutical manufacturing are greater than ever before," said Hans-Joerg Brinkmann, Site Director at Legacy.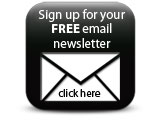 "In response to this we are delighted to have made these additions to our management team which will enable Legacy to further expand our already strong international client base, especially in Asia. We have both the experience of working in established and emerging markets and the flexibility to seamlessly ramp up production as demand accelerates."
Companies