Litre Meter strengthens senior management team
Adds Paul de Waal as global business development director
Paul de Waal
Litre Meter, a UK designer of instruments for measuring and controlling fluids, is strengthening its senior management team with a key new appointment.
Paul de Waal has joined the Buckinghamshire-based firm as global business development director. He joins from Sierra Instruments in the Netherlands where he was managing director. He brings with him expertise in a range of flowmeter technologies including thermal mass flow.
De Waal said: 'It was John Olin, the founder of Sierra Instruments, who asked me to set up Sierra Europe. Now, 22 years later, I am leaving a mature and successful Sierra division behind. I am very grateful to Sierra for all it has taught me but now I am ready for a new challenge.'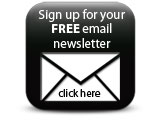 At Litre Meter – part of the Tasi Group – de Waal will be mainly responsible for strengthening the company's focus on developing products and market strategy in the Americas, Asia and Europe for Tasi Flow Group technology brands including AW Lake, KEM and Tricor.
Companies