Live from ACHEMA: Merck Millipore introduces 2000L single-use bioreactor
The large scale unit is easy to use, requires minimal operator intervention and has a flexible turndown ratio
The Mobius stirred tank bioreactor provides the ultimate in flexibility, scalability and convenience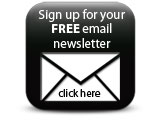 Merck Millipore has added a Mobius 2000 litre (L) single-use bioreactor to the Mobius stirred tank bioreactor portfolio that provides the ultimate in flexibility, scalability and convenience.
With configurable software, hardware and single-use Flexware assemblies for suspension and adherent cell culture applications, the new 2000L single-use bioreactor incorporates industry-leading design features that enable users to easily optimise their upstream process.
For example, it features the industry's first pull-out drawer and self-deploying bag, making Flexware assembly installation and inflation safe and easy. This design minimises operator intervention and requires no hoist during Flexware assembly installation and removal.
A patent-pending baffle design creates superior, homogenous mixing and the 5:1 turndown ratio also allows users to inoculate and harvest at lower volumes, creating a wider, more flexible process window for seeding, growth, and collection strategies.
This bioreactor also includes an external SensorReady loop connected to the Flexware assembly via Lynx connectors to provide greater flexibility and confidence for process monitoring and control. Unlike traditional bioreactors in which sensors are inserted into the Flexware assembly, the SensorReady loop enables users to incorporate additional sensors without modifying the Flexware assembly.
The bioreactor can be supplied as a fully-integrated system with intuitive GMP-compliant software that reduces the learning curve for operators and allows for easy integration into plant automation strategies.
The Mobius 2000L single-use bioreactor joins the 3L, 50L, and 200L versions. For more details visit www.merckmillipore.com/MobiusTwist
Companies