Live from CPhI: UBM Live announces CPhI Russia 2013
Biotechnology | Ingredients | Equipment
Will be co-located with IPhEB in St Petersburg
During CPhI in Madrid, organiser UBM Live announced the launch of CPhI Russia at the St Petersburg International Forum for Pharmacy, Medical Equipment, Biotechnology and Radiology (IPhEB), as the latest addition to its global pharmaceutical events portfolio.
UBM Live has formed a partnership with RESTEC, the Russian organiser of IPhEB, to facilitate access to the Russian market.
The events will bring together the senior Russian pharma professionals who attend IPhEB with the global pharmaceutical suppliers and buyers who attend CPhI. They will be co-located and held on 10-11 April 2013 in the Manege Central Exhibition Hall in St Petersburg.
The Russian pharmaceutical market has seen high double-digit growth in recent years and is positioned firmly at the forefront of emerging markets. Russia is currently the 11th largest pharmaceutical market in the world and is projected to reach a value of US$26.7bn by the end of 2013. The Russian Government's ambitious Pharma 2020 plan, introduced in 2009, includes funding of nearly $5bn and seeks to increase dramatically domestic pharmaceutical manufacturing and r&d capabilities. As a result of the Pharma 2020 plan the demand for pharmaceutical ingredients and manufacturing and packaging equipment is poised to grow as existing manufacturing sites are upgraded to GMP standards.
'The Russian pharmaceutical market is set for tremendous growth: this year we already have seen leading pharmaceutical companies, such as Novartis and AstraZeneca, opening manufacturing sites and r&d centres in the St Petersburg region and other parts of Russia.
'We believe our industry leading face-to-face events and digital products can play a critical role in accelerating that growth and driving innovation in the Russian pharmaceutical market,' said Andrew Pert, Brand Director for CPhI Russia. UBM Live's survey results from visitors to the Frankfurt CPhI Worldwide event in 2011 showed that 42% of attendees were already actively working in the Russian pharmaceutical market, and more than one-third had plans to enter the market over the next two years.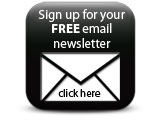 'We feel that this is the right time to introduce a top-level networking event that can help to facilitate successful entry into this market for our customer base and are delighted to co-locate with the well established IPhEB Forum,' added Pert.
Companies