Liverpool Chirochem raises £1.5m development capital
Investment from leading NW venture investors will support overseas expansion to meet demand from worldwide customer base
Liverpool Chirochem (LCC), the specialist Liverpool based chemical intermediates company, has raised £1.5m in equity finance to support the company's growth plans and increase production capacity overseas.
The new fundraise round was led by Praetura Capital and the Northern Powerhouse Investment Fund and supported by long standing investor Deepbridge Capital.
The company, originally a spin-out from Liverpool University, found 3 years ago, has the capability to produce exceptionally pure chemical forms using its own patented technology and has already established itself firmly within the pharmaceutical and drug discovery supply chain.
To fulfil the demands of a growing customer base around the world, the funds will be used to expand the UK based R&D and sales teams and increase production capacity through the construction of a new facility located on the China Medical City (CMC) National Science Park, in the city of Taizhou, Jiangsu Province.
Jiangsu is at the heart of China's rapid growth and investment into drug discovery and development. The new purpose built site will replace the company's existing production facility, also based in Jiangsu Province and will act as a base from which to serve domestic customers in China.
Mike Fletcher, Managing Partner of Praetura will join the board as a non-executive Director with immediate effect. With a wealth of M&A and corporate finance experience, Fletcher currently sits on the board of several privately owned high growth orientated companies including Sorted, Peak AI, Starcount, Aberla Services, EC3 Brokers and Praetura Asset Finance.
He has extensive experience in private equity and public markets, and is currently non-executive chairman of AIM-listed Inspired Energy, the Kirkham-headquartered energy procurement consultancy, which he helped to bring to market in November 2011.
The company intends to complete a further fundraising later in the year to expand its workforce further and build its product library. Prior to this latest funding round and since incorporation in 2015, LCC has raised £1.1m private equity through VCs and Angel investors.
Dr Paul Colbon, CEO of LCC, commented: "This latest funding round marks the beginning of the next stage of growth and progression for the Company. LCC's continued investment into cutting-edge R&D has led to the successful development of an IP pipeline that can now be fully exploited by a world-leading production facility being developed in China."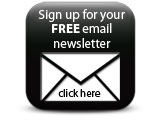 "Deepbridge have supported the business from inception. Their continued support along with the backing of new investors in Praetura and NPIF will ensure the Company has everything it needs to be a leading supplier within the growing marketplace of specialist chemicals for drug discovery and development."
Companies